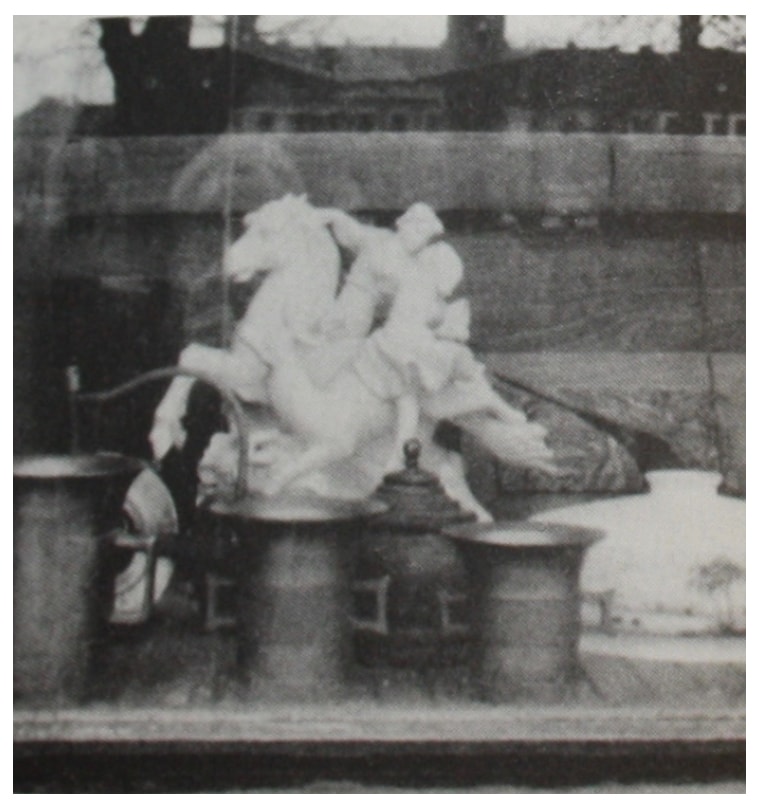 NA ESCADA – ist ein Projektkonzept von Dörte Habighorst und Elena Friedrich. Unter dem Titel "Searching for …"  spezifizieren die beiden Künstlerinnen Inhalt und Form des Projekts, indem sie das Treppenhaus und dessen Eigenschaften erforschen.
Projektbeschreibung Treppenhaus: "eine plötzliche, natürlich auftretende Begegnung unterbricht oder ignoriert Strategien der Identitätsbildung (Stabilisierung/Destabilisierung). Plötzlich entstehen Verknüpfungen, deren bewusste Wahrnehmung im Alltag ausbleibt. Vorübergehend schafft ein Raum eine Intersubjektivität, die sich über das Treppenhaus hinaus ausweiten könnte (kann)."
Austerlitz
Alexander Iliashenko (RU): voice, electronics Junya Fujita (JP): voice, electronics
plus performing artist
In dieser interlingualen Mixed-Media-Performance erforschen die Künstler Themen wie Sprache als Klang, nationale Identität, Erinnerung und Vergessen ausgehend von W.G. Sebalds Roman "Austerlitz", den die Künstler zufällig aus ihren Heimatländern mit nach Deutschland nahmen. Das Buch erzählt die Geschichte eines aus Prag stammenden Juden, der als Kind seinen Namen, Identität, Eltern, Muttersprache und Heimat verlor. Die Performance verwendet Passagen aus verschiedenen Übersetzungen des Buches, die von Performern mit unterschiedlichen Sprachkenntnissen und Nationalitäten gelesen werden. Das Thema der Texte, ihre phonetischen Qualitäten und ihr Rhythmus dienen als Partitur für die elektronischen Live-Klänge, die von den Künstlern neben dem gesprochenen Wort gespielt werden. In Anlehnung an den Aufbau der Erzählung im Buch werden während der Performance Fotografien projiziert, die an die von Sebald in seinem Buch verwendeten Bilder erinnern.
Wir beginnen ab 18Uhr mit dem Aufbau
Die Performance startet um 19Uhr
english version:
NA ESCADA – is a project concept by Dörte Habighorst and Elena Friedrich. Under the title "Searching for …..", the two artists specify content and form of the project, by exploring the stairwell in its characteristics.
project description stairwell: "a sudden, naturally encounter interrupts or ignores strategies of identity formation (stabilisation/destabilisation). Suddenly, links emerge whose conscious perception is absent in everyday life. Temporarily, a space creates an intersubjectivity that could (can) extend beyond the stairwell." 
Austerlitz
Alexander Iliashenko (RU): voice, electronics Junya Fujita (JP): voice, electronics
plus performing artist
In this interlingual mixed media performance, the artists explore themes such as language as sound, national identity, memory and forgetting based on W.G. Sebald's novel "Austerlitz", which the artists accidentally took with them from their home countries to Germany.
The book tells the story of a Jew from Prague who lost his name, identity, parents, mother tongue and homeland as a child. The performance uses passages from different translations of the book, read by performers with different language skills and nationalities.
The theme of the texts, their phonetic qualities and their rhythm serve as a score for the live electronic sounds played by the performers alongside the spoken word. Following the structure of the narrative in the book, photographs are projected during the performance, reminiscent of the images Sebald used in his book.
we start from 6pm with the set up
performance starts 7pm
Das Programm des hinterconti wird gefördert von der Behörde für Kultur und Medien Hamburg